Just bought and downloaded the e-ARC of Monster Hunter Vendetta. So far it is as good, if not better, than the first book.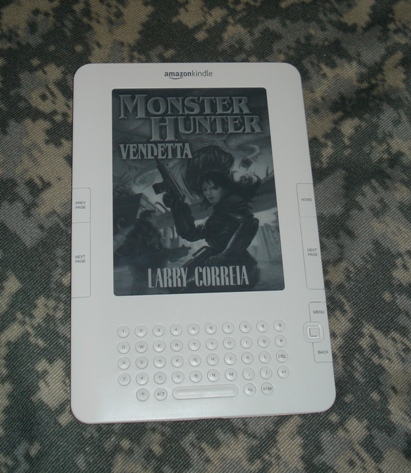 (My kindle, on my digital camo blanket, in my CHU at Camp Liberty, Baghdad)




I made it to 18% on my Kindle last night before passing out. Working 12 hours/7 days for months on end really takes its toll, otherwise I would have surely finished the book last night. It was hard to put it down, even as my body was screaming for the sleep it needs.

I've said it before, I'm not really in to the "Fantasy" genre. However, I do enjoy evil things being killed, and the good guys winning, and Larry Correia excels at that.