Yay gun pr0n!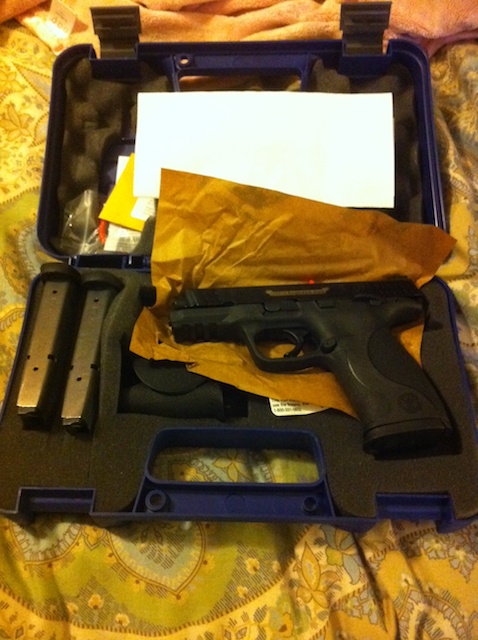 My new USF-I Commemorative S&W MP45.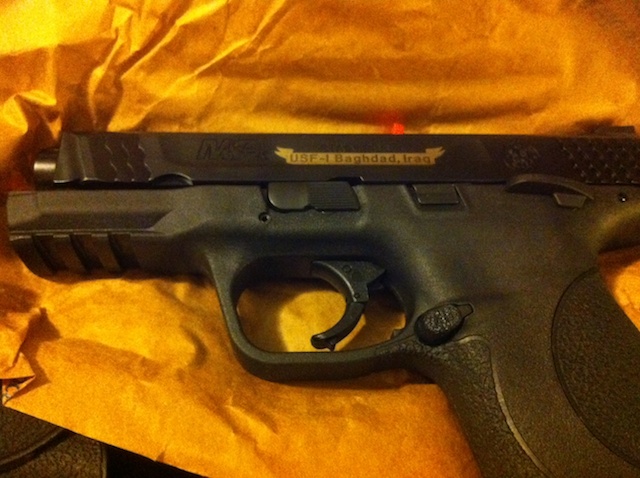 USF-I Baghdad banner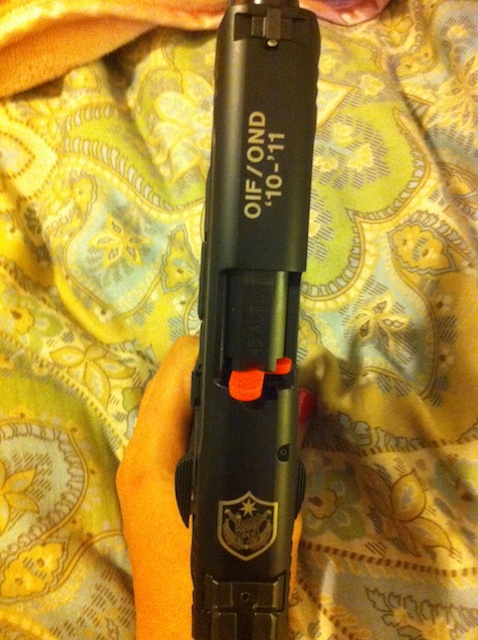 OIF/OND '10/'11 and the USF-I logo.




Ok, it didn't really follow me home. I ordered it as part of a group buy organized here at HQ USF-I. I don't intend to shoot it much, but I will put a few rounds downrange when I get back from the desert.

This model comes with an extra magazine, and tritium night sights. Not sure why, for a commemorative pistol, but hey, it was a great bargain.